Beirut Travel Guide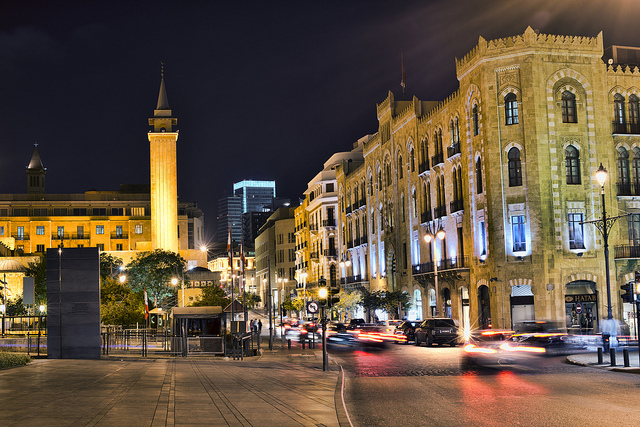 Beirut at Night © Ahmad Moussaoui
The capital of Lebanon, Beirut is a surprisingly beautiful city, home to a multi-cultural society. Sometimes, white roses sit in the bullet holes of Martyrs Square statues, a reminder to citizens and guests of the dividing lines and meeting points of the city's tumultuous past and flourishing present.
Today, Beirut is in the flings of an architectural and social renaissance, slowly re-establishing and renewing its reputation as the 'Paris of the Middle East'. Its population includes more than 10 religious groups, and the call of the Muezzin rings alongside the sounds of Indie Rock gigs in bars spilling into the streets. Hospitality is a way of life here, where compromise and curiosity, learning and growing among strong cultural legacies is all part of living in the city.
The architecture reflects its history, a blend of French colonial buildings and religious structures sprinkled between modern skyscrapers and apartment buildings. Beirut is divided into several districts, including Ashrafieh, which is the focal point of Western culture in the city; Hamra, home to an abundance of shops and restaurants; Centre Ville, the city's Central Business District and one of the oldest parts of the city; Manara and Jnah, which are home to hotels and beach clubs; and Ramlet el Baida, which features the city's only public (and sandy) beach.
Beirut has not been left untouched by the recent surge in terrorist activity. Tragically and ironically, Beirut suffered devastating twin suicide bombings the day before Paris was attacked in November 2015. While the city has weathered this storm, as it has many before it, tourists are advised to be cautious and aware of travel and consular warnings.
Become our Beirut Travel Expert
We are looking for contributors for our Beirut travel guide. If you are a local, a regular traveller to Beirut or a travel professional with time to contribute and answer occasional forum questions, please contact us.