What to see in Jeddah
Jeddah Attractions
Jeddah is considered the most cosmopolitan city in Saudi Arabia, and the constant expansion of the concrete is threatening to engulf the beautiful coral architecture of the Old Town, which is in a sad state of disrepair. However, some, like the Naseef House, have been restored to its former glory, complete with camel-friendly ramps.
The Souq Al Alawi is a fascinating place, even if you aren't there to buy. The biggest bazaar in Jeddah, the narrow streets are bursting with merchandise, and the market is especially busy during Haj. Another market worth seeing is the fish market in Al-Balad, where dozens of species ranging from hammerhead sharks to squid are sold at auction between 5am and 9am.
Another popular place for sightseeing in Jeddah is the 22-mile (35km) Corniche, a busy meeting place where families and friends gather for picnics and other activities on warm summer nights. A number of interesting sculptures line the promenade north of the port.
To learn something about Jeddah's history, visit the Al-Tayibat City Museum for International Civilisation, which has more than 300 rooms filled with fascinating artefacts ranging from beautiful Islamic manuscripts to ancient pottery and furniture.
Travellers wanting to see a different side of Jeddah can explore the abundant sealife in the Red Sea. Scuba diving in Jeddah is a popular activity, with several stunning coral reef systems and shipwrecks in the area.
---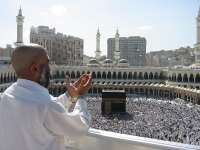 Mecca is the holiest city in the Muslim world and is the direction towards which the world's Muslims pray five times…

read more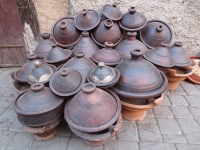 The Souq Al Alawi is certainly an establishment in Jeddah. The oldest and most traditional market in Saudi Arabia, the…

read more
Become our Jeddah Travel Expert
We are looking for contributors for our Jeddah travel guide. If you are a local, a regular traveller to Jeddah or a travel professional with time to contribute and answer occasional forum questions, please contact us.