Things to see and do with kids in Pretoria
Pretoria Kids Attractions
When it comes to children Pretoria's serious visage gives way to reveal a surprisingly fun city full of activities for kids. You could start by taking the older kids paintballing at Gotcha on the outskirts of the city. You can generally join an existing game, and all the equipment is supplied. This is a high adrenaline game that involves a fair degree of pain when shot - no harm done provided the supplied safety gear is used, but not suitable for kids younger than 12. Another option outside of the city is Zwartkops Quad Centre which allows one to rent mini quad bikes for riding around a large dirt track. It's a fun experience, closely supervised, but once again not suitable for kids under 10.

A better bet might be the Kolonnade Ice Rink in the Kolonnade shopping centre. This is a fun afternoon out in inclement or excessively hot weather. Parents might also consider a trip to Wacki Warehouse Kiddies Play Park in Centurion Value World, although it is reportedly in need of some refurbishment, and the skatepark at Wonderland.

Look out for Friends of the Rail, a heritage company that runs steam train trips from Pretoria to Cullinan and back. Slip the driver a fiver and you can toot the horn.

Kids are often fascinated by money, probably because they don't have much of it. A trip to SA Mint and Coin World is therefore likely to impress as this is where South Africa's physical currency is created. Other options for an afternoon out in this surprisingly child-friendly city: go spelunking with Wild Cave Adventures near Sterkfontein and get creative at The Naked Canvas (overalls supplied). Have fun!
---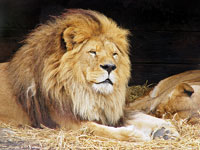 Commonly known as the Pretoria Zoo, the National Zoological Gardens on South Africa is regarded as one of the leading…

read more
Become our Pretoria Travel Expert
We are looking for contributors for our Pretoria travel guide. If you are a local, a regular traveller to Pretoria or a travel professional with time to contribute and answer occasional forum questions, please contact us.
Africa Miracles specialises in tailor-made holidays to South Africa. Travel to the website and find information on South Africa and suggested itineraries.
ADVERTISEMENT
---
iExplore designs made-to-order, privately-guided adventure safaris to South Africa and 200 other world wonders. Come Back Different!
ADVERTISEMENT
---
Intrepid Travel, one of the world's leading suppliers of small group adventures focused on getting off the beaten track, interacting with the locals and having real life experiences throughout South Africa.
ADVERTISEMENT
---