Malta International Fireworks Festival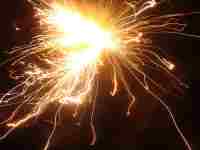 Fireworks © Chandana12
The Malta Fireworks Festival is an exciting event held annually at the Grand Harbour in Valletta. The event is organised by the Ministry for Tourism and the Malta Tourism Authority, commemorating Malta's inclusion into the European Union which took place on 1 May 2004.
The best of local talent from Malta's fireworks factories compete with foreign pyrotechnic companies to thrill audiences with a visual feast. The highlight of the festival is the 'History of Malta' laser show, featuring exceptional fireworks displays accompanied by invigorating music.
The fireworks light up the night sky to reveal stunning views of the nearby St Angelo, Ricasoli, and St Elmo forts, and illuminate the city in a sparkling and magical way. The fireworks are visible from many vantage points but perhaps the best place to watch the display is from the Barriera Wharf in Valletta.
The Malta Fireworks Festival is open to the public and completely free of charge. April is a good time of year to visit Malta as the autumn weather is pleasant and sunny and tourists holidaying in Malta over this period would be mad not to attend this wonderful festival.
Venue: Lascaris Wharf, Grand Harbour
Date: TBC