Durban International Film Festival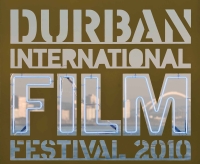 The Durban International Film Festival, South Africa's oldest running film festival, encompasses nearly a dozen venues across the city, including cinemas, theatres, community centres and even outdoor screenings on the beach. Held for about 12 days every July, the festival has been running for over 30 years, and has grown to become a major showcase for South African and international independent films. There are about 300 screenings of current films from all over the world during the festival, although there is a strong focus on South African and African cinema. There is also an extensive seminar and workshop programme accompanying the film screenings which allows those interested to engage with industry professionals. The Durban Film Festival also encompasses several smaller festivals, including Animation Africa, Durban FilmMart, Talent Campus Durban, and the Wavescapes Surf Film Festival. Ticket prices are around R35, and booking ahead isn't necessary. Free guidebooks with a full schedule and maps to the various venues are available from local bookstores during the festival. For details on what will be showing check out the official website listed below.
The first festival of its kind in South Africa, Wavescapes Surf Film Festival launched in December 2004, and is an annual, national event that showcases the best international and local surf films following the popular revival of big screen surf movies around the world. In celebration of 'Surf-Afrikan' beach culture, top surf films will be shown to beachgoers and holidaymakers with a special outdoor screening on the first day.
Venue: Various cinemas around Durban
Date: 16 - 26 July 2015
Website: www.cca.ukzn.ac.za