Anoka Halloween Parade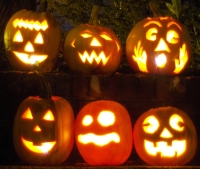 The Anoka Halloween Parade is a big event in a little town. It was the first city to host a Halloween Parade in 1920, and has officially been designated the 'Halloween Capital of the World' by the US Congress. The city's festivities include a bonfire, beauty pageant, 5k race (in costume, of course), ball, 'Pumpkin Bowl' football game, haunted houses, wine tastings, home decorating contests, and no fewer than three parades.
The main event is the Grand Day Parade, held on the Saturday before Halloween. The parade features marching bands and drum corps, dance groups, local police and fire departments, and many other groups handing out candy to spectators as they march down Anoka's historic Main Street.
Venue: Main Street, Anoka
Date: 31 October 2015
Website: anokahalloween.com