Bonnaroo Music Festival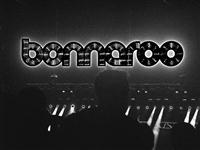 Bonnaroo is an American music festival that attracts premier artists, and which has rapidly grown into one of the country's coolest and most popular outdoor festivals. Each year, Bonnaroo draws up to 80,000 young hipsters looking to recreate the 'Woodstock Experience' on a 700-acre farm just outside Manchester, Tennessee. Not only is the setting of the festival idyllic, but year after year, mouth-watering line-ups grace the festival's many stages, showcasing the very best in a huge array of musical genres. Notable past performers include Kanye West, Pearl Jam, Radiohead, Bruce Springsteen and Elton John.
The festival also features craftsmen and artisans selling unique products, organic food and drink vendors, a comedy tent, a silent disco, a cinema tent and a Ferris wheel. The campsites and general amenities are very well-organised, as are entry procedures, although with thousands of people arriving from all over the country things are bound to take some time. All in all, a great time is pretty much guaranteed. Book well in advance, as the festival is routinely sold-out.
Venue: Just outside Manchester, Tennessee
Date: 9 - 12 June 2016
Website: www.bonnaroo.com