Big Sky Documentary Film Festival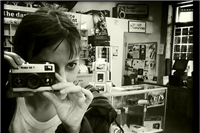 The Big Sky Documentary Film Festival has earned itself a reputation for being a 'film-maker's film festival', and is widely regarded as the premier non-fiction film event in the Western United States. The Festival's tag-line, "Where reality plays itself", reflects its commitment to screening films that are truthful and artful in equal measure.
More than 125 films are shown during the Festival, and in addition to screenings, public events; including panel discussions, workshops, pitch sessions and parties; are held throughout Missoula, one of the coolest towns anywhere in the US. Visitors come from far and wide to witness the Treasure State's unique take on high culture: so book your tickets early, because they are bound to sell out.
Venue: Missoula, MT
Date: 19 - 28 February 2016
Website: www.bigskyfilmfest.org