Santa Fe Indian Market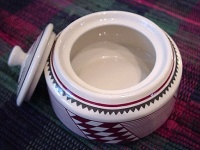 Known as the 'cultural gem of New Mexico' the Santa Fe Indian Market is not only a memorable event, but also a place where gifted Native American artists can meet and mingle with millions of appreciative visitors and collectors from around the world.
Each August for the past 80 or so years this art show has proved to be the state's most popular annual event. The extended weekend involves about 1,100 artists selling their work from more than 600 booths in downtown Santa Fe. Also on site are ethnic food stalls and entertainment on the Plaza stage.
Venue: Santa Fe Plaza
Date: 22 - 23 August 2015
Website: www.santafeindianmarket.com