Contact Photography Festival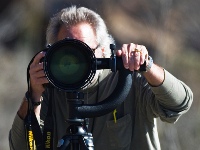 Making CONTACT © Mike Baird
Elevating photography beyond the simple snapshot, The Scotiabank CONTACT Photography Festival is a premiere cultural experience in Canada. It highlights the enduring significance of photography in modern life, and celebrates talent and innovation in the art form.
CONTACT now features more than 1,500 photographers and artists at more than 200 venues across Toronto. The festival attracts crowds of nearly two million people, making CONTACT the largest photography event in the world. Some of the exhibitions are public installations, which decorate urban spaces wonderfully.
Venue: Various galleries, museums, art centres and other public places in Toronto.
Date: TBC 2020
Website: scotiabankcontactphoto.com/