Autumn Festival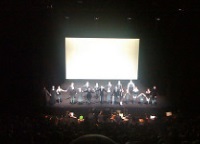 Autumn Festival © Florent Darrault
Held every autumn and continuing for months, this arts festival is a showcase for contemporary art in all forms from around the world. It includes theatre, film, music, dance, sculpture, and literature.
Considered to be the largest festival of its kind in the world, it is becoming a mainstay in the Parisian cultural calendar. Foreign culture gets special attention, as well as experimental work and the development of new talents.
Those who are in Paris between September and December will find it worthwhile to check out the festival programme. The incredible variety of talent and genre ensures that there is something to cater to all tastes.
Date: 12 September 2021 - 5 January 2022
Website: www.festival-automne.com