Shakespeare at Maynardville Open-Air Theatre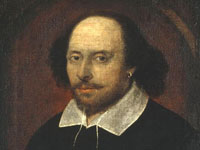 Shakespeare © Creative Commons
Inspired by the annual productions in London's Regent Park, Shakespeare is performed every summer at the open-air theatre in Wynberg. It is generally performed with a local, contemporary twist to add to the entertainment.
Some very talented South African actors and directors have been showcased at Maynardville and the plays are extremely varied despite the fact that they are all Shakespearean. Recently, ballet has been added to the Maynardville itinerary, with world-class ballet companies performing.
Every season there are at least two or three productions so there is some choice, and they often try to ensure that there is something more traditional and something contemporary from which to choose. On warm summer evenings, many theatre-goers begin the evening by picnicking in the park before the show begins.
There is also often a small funfair and a food market with numerous stalls selling different culinary treats, just a little way away from the actual theatre area. Theatre lovers should check the official website for details on what is showing.
Venue: Maynardville Open-Air Theatre
Date: Various dates between January and March annually