RomaEuropa Festival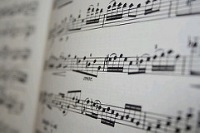 Classical Music © Alex Bertolini
RomaEuropa is Rome's annual international cultural event that features theatre, dance, and music performances. Although the focus is on classical music, the festival is famous for the diversity of its various performers and there should be something appealing to everyone.
The event has increased in size and prestige, making it one of the best arts and culture festivals in the world. Thousands of international visitors flock to the picturesque city to enjoy the world-class productions and famous artists.
The attractions range from formal, glamorous events with expensive price tags to free performance art in the streets and bars. The Eternal City comes alive with music, dance, and exhibitions of all kinds.
If you are interested in the arts, it's highly recommended to plan your visit to coincide with RomaEuropa. The city can get crowded during this time but the festive atmosphere is a bonus.
Venue: Various venues throughout Rome.
Date: 22 September to 21 November 2021
Website: www.romaeuropa.net