Norwegian Wood Festival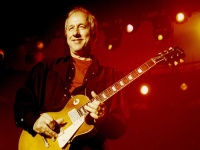 Mark Knopfler © aherrero
This festival, held annually in June in Oslo, is one of the highlights on the country's musical calendar, if not the highlight, attracting many of the world's top artists as well as plenty of local Scandinavian bands.
Norwegian Wood, named for the famous Beatles Song, has an impressive list of past performers, including the likes of Bob Dylan, Sting, David Bowie, Lou Reed, Johnny Cash, Van Morrison, Rod Stewart, Lenny Kravitz, Tom Petty, Eric Clapton, Mark Knopfler, Neil Young, Foo Fighters, Alanis Morissette, The Cardigans, Counting Crows, and Iggy Pop.
This outdoor festival primarily celebrates rock music, but there are exceptions. The timing is perfect for those wanting to travel during the Norwegian summer and experience the Midnight Sun.
Tickets are limited and sell out fast so it is best to book them online in advance. Children under five get in free of charge accompanied by an adult. You can buy a festival pass for all four days or just a single day pass. The festival is always held at the Frognerbadet, near the famous sculpture garden of Vigeland Park.
Venue: Frognerbadet
Date: TBC 2020
Website: www.norwegianwood.no