Vinos y Bodegas Wine Exhibition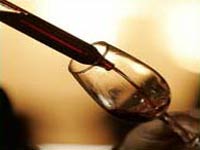 Representatives from more than 100 of the country's wineries (bodegas) gather together under one roof and the public can sip and swill to their hearts' content. The Vinos y Bodegas Wine Exhibition is held at La Rural exhibition centre. Vino Express, organised by the Argentinean Association of Sommeliers, is a circuit of different stands where visitors can find out about specific wine regions, soils and terrains, grape cultivation and tasting techniques. Cooking demonstrations provide a timely and very welcome pause for digestion. There is a wine bar for those who feel the need to relax with a full glass of wine and a wine store for those keen to acquire some of the wines that have been tasted.
Further attractions include wine pairing events, lectures on the trends in wine making, sommelier demonstrations and courses, guided tours of wineries, and more. The exhibition draws over 50,000 guests annually, and the month of September is a wonderful time to visit Buenos Aires - the streets are lined with jacaranda trees in full bloom, football season is in full swing, and the city is full of life and activity. The exhibition is a particularly good idea for visitors who won't be able to make it to Argentina's wine-growing regions but would like to sample the wines.
Venue: La Rural
Date: 30 October to 1 November 2015
Website: www.expovinosybodegas.com.ar