Cairo International Film Festival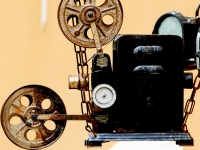 Cairo International Film Festival © Pedro Ribeiro Simoes
Cairo enjoys a reputation as the 'Hollywood of the Middle East', with a cinematic tradition dating back as far as the 1930s. The Cairo International Film Festival began in 1976 and is accredited by the same prestigious organisation that accredits the Cannes, Berlin, and Venice film festivals.
Held every year to high acclaim, the festival now faces increasing competition from other impressive events like the Abu Dhabi, Marrakech, and Tel Aviv film festivals. In 2011, it was cancelled due to revolutionary upheaval and an apparent lack of funds.
The Cairo International Film Festival is a big event on the Egyptian calendar and usually attracts visitors from all over the world.
Venue: Various
Date: 20 - 29 November 2020
Website: www.ciff.org.eg