Monastery of Daphni
Excursions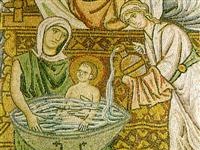 This great Byzantine architectural masterpiece dates from the 11th century AD and has been called the most perfect monument of that century. The monastery was built on the site of an ancient Temple of Apollo and one surviving column can be seen near the entrance. It is situated about five and a half miles (9km) west of Athens on the road to Corinth. The church and monastery have suffered the ravages of invaders and earthquakes through the centuries. During the Crusades Cistercian monks turned Daphni into a Catholic monastery, but today it has been reclaimed by the Greek Orthodox Church and its beautiful mosaic work depicting Biblical scenes has been restored. In between the monastery has had an eventful history - during the War of Independence it was officially deconsecrated and used as a barracks and even as a lunatic asylum. The monastery was declared a UNESCO World Heritage Site in 1990.
Trgagically, the monastery was heavily damaged by the 1999 Athens earthquake and is still not completely open to visitors as restoration work continues with no set date of completion. However, you can still visit the monastery and see the mosaics through all the scaffolding. It is best to phone ahead to see if they are open to visitors and when you arrive you will probably have to ring the bell and be buzzed in.
Address: Athinon Avenue, Daphni
Telephone: 210 581 1558
Admission: Free while undergoing renovations.