Pisco
Excursions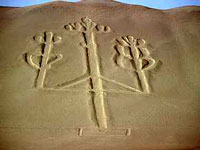 Pisco is a small port and fishing village, best known for its fiery white grape brandy of the same name. It also boasts the origins of one of the major ancient civilisations in Peru, the Paracas culture, who left an astounding collection of antiquities that are displayed in the museums of Lima. The area is primarily visited as a base to see the wildlife of the nearby Paracas National Reserve, home to an incredible variety and huge concentration of marine animals and birds. Locals proudly proclaim it to be the 'Peruvian Galapagos', and the main focus of a visit to the reserve is a boat tour of the Ballestas Islands. The islands are off limits to people but the boat tours afford spectacular close up views of the wildlife. The rocks are alive with thousands of migratory and resident sea birds, including pelicans, flamingos, penguins, cormorants, red boobies and terns. Huge colonies of barking sea lions line the shores, and turtles, dolphins and sometimes whales are seen in the surrounding waters. En route to the islands boats pass the famous Candelabra, a gigantic trident-shaped drawing etched into the sandstone cliffs overlooking the bay. Like the drawings at Nazca, its origins remain a mystery.
Address: Pisco is 150 miles (95km) south of Lima
Transport: Many buses serve Pisco from Lima. A good option is Ormeno.