Cities
Regions
Bulgaria Maps
Bulgaria Country Map
Free use of this map: please contact us using the link at the base of this page if you would like permission to use this map of Bulgaria on your website. We allow free use for most sites, provided you include a link back to this page, and the map image remains hosted by us.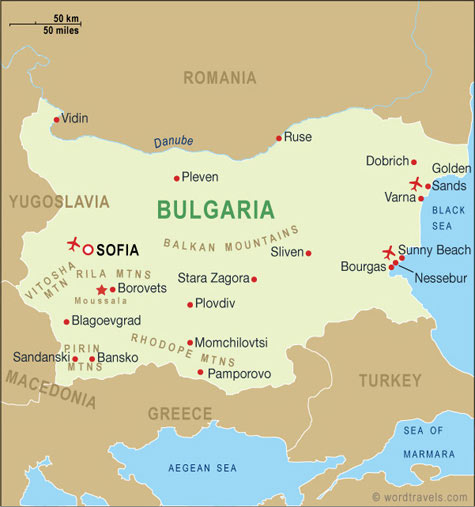 Become our Bulgaria Travel Expert
We are looking for contributors for our Bulgaria travel guide. If you are a local, a regular traveller to Bulgaria or a travel professional with time to contribute and answer occasional forum questions, please contact us.
Intrepid Travel, the world's leading supplier of small group adventures focused on getting off the beaten track, interacting with the locals and having real life experiences throughout Bulgaria.
ADVERTISEMENT
---