Regions
Ports of Call

---
Introducing Croatia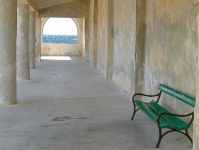 Croatia © timitalia
Croatia Travel Guide
With a long and beautiful coastline flanked by more than a thousand islands, Croatia has become one of Europe's most popular holiday regions.
Croatia has only recently emerged as a tourism hot spot after many years of civil unrest, but tourists are losing no time in taking advantage of the country's many attractions. Croatia's capital, Zagreb, is a stately European city with beautiful architecture, lively culture and nightlife, and plenty of first-class shops and restaurants to entertain visitors.
The inland region of Croatia contrasts with the Dalmatian coast with its lush, forest-covered mountains and centuries-old castles. A paradise for outdoor activities like hiking and rock climbing, northern Croatia is also a great place to sample traditional Croatian culture, which dates back to Roman times.
The most popular holiday spots in Croatia are along the coast however; holiday resorts on the Adriatic rival the Greek islands for idyllic weather, stunning scenery and lively local culture, and cruises along the Croatian coast are gaining in popularity. Medieval cities like Dubrovnik and Split offer cultural and historical attractions, while tiny towns on islands like Krk and Hvar are a great place to escape the bustle of big cities and enjoy the pleasant Croatian climate.
Best time to visit Croatia
The weather in Croatia is fairly predictable, with warm summers and cold winters. The best time to visit Croatia is in the warm months between May and September, however July and August can be very crowded, especially in coastal resorts. Read more on Croatia's Climate and Weather.
What to see in Croatia
-Stroll the cobblestone streets of Trogir.
-Watch a 15th-century Moreska sword dance in Korcula Town.
-Explore the 13th-century Trakoscan Castle.
-Visit the ruins of Diocletian's Palace near Split. Read more about Croatia Attractions.
What to do in Croatia
-Spend a weekend in the holiday towns of Krk Island.
-See a ballet at the stunning Croatian National Theatre.
-Go shopping at the markets in Dubrovnik's Old Port area.
-Hike to the Plitvice Lakes near Zagreb.
Getting to Croatia
Getting to Croatia is fairly easy. There are direct cheap flights to Croatia from London and other major UK airports, and flights to Croatia from the US, while indirect, are plentiful and connect through major European airports like Vienna, Amsterdam and Frankfurt. Get more information on Croatia Airports.
Read
Croatian Nights edited by Borivoj Radakovic and The Sound of Blue by Holly Payne.
Listen
Tamburica
Watch
Acting Hamlet in the Village of Mrduša Donja (1974) and Horseman (2003).
Drink
Sweet Muscat wine and Maraschino liqueur.
Eat
Fresh-roasted Dalmatian game.
What to buy
Handmade lace and Croatian wine.
What to Pack
Bring comfortable walking shoes for walking around cobbled streets and hiking.
What's on in Croatia
Top international acts perform each summer at the Dubrovnik Summer Festival. The International Puppet Festival, held each summer in Zagreb, is thrilling for both old and young. More information on Events in Croatia.
Did you know?
-The necktie was invented in Croatia and is called a 'cravat', which comes from the word 'Croat'.
-Dalmatians originally came from the Dalmatian coast.
-Almost 90 percent of Croatians consider themselves Roman Catholic.
-The roads in Croatia are said to be some of the best in Europe.
A final word
Sunny resorts and lively cities make Croatia an increasingly popular European holiday destination.
Become our Croatia Travel Expert
We are looking for contributors for our Croatia travel guide. If you are a local, a regular traveller to Croatia or a travel professional with time to contribute and answer occasional forum questions, please contact us.