Hong Kong Museum of History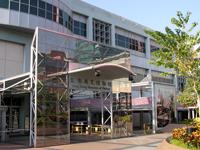 Hong Kong Museum of History © Alan Mak
The Hong Kong Museum of History showcases Hong Kong's archaeological, cultural and natural history, exhibiting artefacts, photographs and traditional costumes spanning some 6,000 years. Glorious displays tell the story of Chinese life in replica houses, streets and stores. The main museum has five interesting branches in Hong Kong: the Hong Kong Museum of Coastal Defence at Shau Kei Wan, the Lei Cheng Uk Han Tomb Museum at Sham Shui Po , Law Uk Folk Museum at Chai Wan, Fireboat Alexander Grantham Exhibition Gallery inside the Quarry Bay Park and Dr Sun Yat-sen Museum at Mid-levels in Central.
Address: 100 Chatham Road South, Tsim Sha Tsui, Kawloon (next to the Hong Kong Science Museum)
Website: hk.history.museum
Transport: MTR Tsim Sha Tsiu, then walk via Granville Road; maxicab no 1 from Kowloon Star Ferry in Tsim Sha Tsiu to Science Museum Road
Opening times: Mondays and Wednesday to Friday 10am to 6pm. Saturdays, Sundays and public holidays 10am to 7pm. Closed on Tuesdays.
Admission: Free (special exhibitions may charge)