The Underground City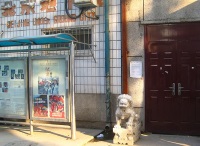 The Underground City © Well-rested
Beijing's Underground City is a forgotten vast bomb shelter eight to 18 meters beneath the ancient capital's downtown area, built in case of nuclear attack. Aside from some rather odd recent additions, it features factories, restaurants, hospitals, schools, theatres and shops. There's even a mushroom farm to provide food easily cultivated in darkness. On Mao Zedong's orders, it was built from 1969 to 1979 by more than 300,000 local citizens including school children, mostly by hand. The tunnels were initially intended to accommodate all of Beijing's six million inhabitants upon completion. Winding for over 18 miles (30km) and covering an area of nearly 53 square miles (85 sq km), the underground City includes more than 1,000 anti-air raid structures.
Address: Xi Damochang Jie 64
Transport: Metro: Qianmen (exit B)
Opening times: Open daily 9am - 4pm but appointments are by arrangement only and must be booked in advance.
Admission: CNY 20