Imaginosity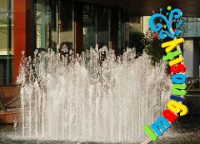 Imaginosity © Maurice Frazer
Imaginosity is an innovative children's museum aimed at stimulating children's imaginations and curiosity. The two-storey climbing structure is a favourite, while the art studio, theatres and galleries provide endless hours of fun. Parents will be thrilled to sneak some education in without the kids even realising it! The museum is designed for kids under nine, but the idea is to engage in creative play as a family, with parents and older siblings getting involved.
Imaginosity is great for a rainy day in Dublin, or as a chance for kids to take a break from traditional sightseeing and let their creativity flow. The museum holds numerous events and competitions - things like Superhero Training Camps and storytelling competitions.
Guests should book ahead to avoid disappointment, particularly on holidays and weekends, as the museum only accepts a certain number of children per session.
Address: The Plaza, Beacon South Quarter, Sandyford
Website: www.imaginosity.ie
Telephone: + 353 1 2176130
Transport: Carmenhall Road is the closest bus stop. The LUAS bus stops at Stillorgan.
Opening times: Mondays 1.30pm-5.30pm Tuesday to Friday and Bank Holidays 9.30am-5.30pm Saturday and Sundays 10am-6pm
Admission: Adults and Children (over 3 years) €8, Toddlers (1-2 years) €6 toddlers, Babies (6-12 months) €2. Concessions available.