Dig This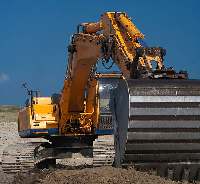 Digger! © Terinea IT Support
Dig This is a wildly popular attraction in Las Vegas that allows you to operate enormous vehicles like bulldozers and excavators under the supervision of trained instructors. While the price tag is high, the experience is unforgettable as you team up with other participants to complete tasks. You must be at least 14 to operate the machines. Dig This has been voted the number one Las Vegas attraction on tourist review sites like Tripadvisor. People of all ages get super excited by the chance to experience the power of massive machinery.
Address: 3012 South Rancho Drive
Website: digthisvegas.com
Telephone: (702) 222 4344
Opening times: Daily 8am-5pm
Admission: Numerous packages and deals are available, but digging sessions start from $169.