Jablum Coffee Company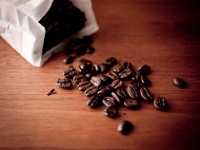 Coffee Beans © Sora
In the Blue Mountain hamlet of Mavis Bank, on the trail to Blue Mountain Peak, lies the Jablum Coffee Company.
The coffee factory was built in 1923 and has remained a family-run business for generations. The production of Blue Mountain coffee dates back to the early 18th century when, in 1728, coffee seedlings were first brought to Jamaica by the British Governor. The plant thrived in the Blue Mountain region and the trade was enthusiastically cultivated by freed slaves who started new lives in the mountains. Today, Blue Mountain coffee is highly acclaimed and sought-after by coffee aficionados the world over.
Visitors can tour the working factory to watch the production process along with sampling the brew. Tours must be arranged in advance. The Jablum Coffee Company sells a variety of coffee merchandise (including antique coffee grinders and mills) and a visit is a treat for coffee lovers.
Address: Mavis Bank
Website: www.jablumcoffee.com/