What to see in Gaborone
Gaborone Attractions
Gaberone is perfect for wildlife enthusiasts intent on enjoying a safari in one of Botswana's famed game parks. The city serves as the ideal gateway to their adventures. This sprawling city, not too far from Johannesburg, is on the doorstep of the Mokolodi Nature Reserve offering game drives and walks, and the city itself boasts some good shopping opportunities so visitors can purchase mementoes to take home from their holiday.
There are also numerous cultural attractions in Gaborone including the National Museum and Gallery, which give visitors insight into the local culture of the region. Alternativley, tourists can take a look at the impressive Hare Krishna Temple or spend some time in the Thapong Visual Arts Centre.
The best time to visit Gaborone is during spring or autumn (September/October or March/April/May), as summers can be blisteringly hot and during winter it can be very chilly at night.
---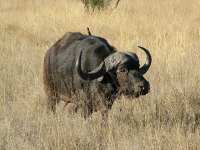 Although smaller than most, at just under 600 hectares, the Gaborone Game Reserve is the third busiest game reserve in Botswana, providing a very popular venue for city residents in which to unwind.…

read more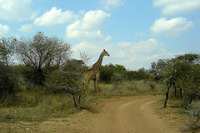 This 300-hectare reserve is just nine miles (15km) from Gaborone and contains examples of most of the local flora as well as an impressive collection of indigenous animals such as the white rhino,…

read more
Become our Gaborone Travel Expert
We are looking for contributors for our Gaborone travel guide. If you are a local, a regular traveller to Gaborone or a travel professional with time to contribute and answer occasional forum questions, please contact us.