Monte Carlo Spring Arts Festival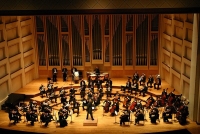 Philharmonic Orchestra © Derek Gleeson.
The Spring Arts Festival is an annual showcasing of artistic talent from around the world. A range of art, dance, music, and theatre is on offer at various venues around the capital. The festival includes performances by the Monte Carlo Philharmonic Orchestra and Les Ballets de Monte Carlo.
Venue: Various
Date: 13 March - 11 April 2020
Website: www.printempsdesarts.com