Regions
Ski Resorts

---

---

---
Japan Maps
Japan Country Map
Free use of this map: please contact us using the link at the base of this page if you would like permission to use this map of Japan on your website. We allow free use for most sites, provided you include a link back to this page, and the map image remains hosted by us.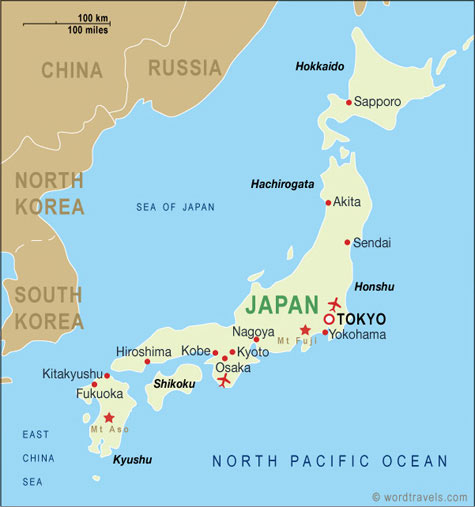 Our Travel Expert
Carey Finn Hails from Cape Town, lives in Tokyo (until further notice). A writer type with a love for languages, tea and cherry blossom trees, she headed to Japan to teach English "for a year or two", and for some reason is still there five years later. After spending some time in laid-back Osaka, she moved up to the crazy capital that is Tokyo, where she tries to hold onto as much of her sanity, and yen, as possible. You can find her cheapo travel advice at
www.tokyocheapo.com
, where she helps people make the most of the city on a shoestring budget.
>Read Carey's tips on Japan
>Ask Carey a question
---
Become our Japan Travel Expert
We are looking for contributors for our Japan travel guide. If you are a local, a regular traveller to Japan or a travel professional with time to contribute and answer occasional forum questions, please contact us.
---