Netherlands Maps
Netherlands Country Map
Free use of this map: please contact us using the link at the base of this page if you would like permission to use this map of Netherlands on your website. We allow free use for most sites, provided you include a link back to this page, and the map image remains hosted by us.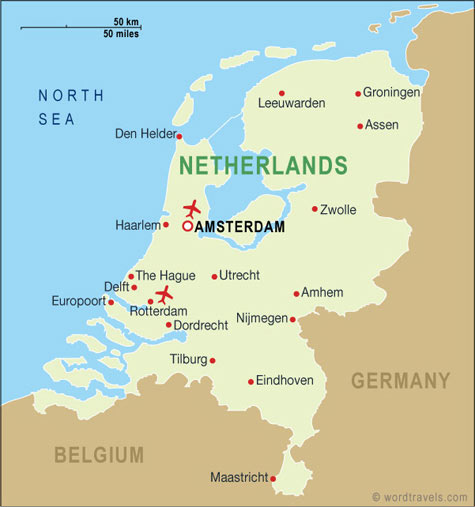 Our Travel Expert
Kaleigh is from Denver, Colorado and has a degree in Art History. She is currently working as an au pair in the Netherlands and uses all her free time to explore, immersing herself as much as possible in Dutch culture. She is learning the language and enjoys writing about her experiences sampling local food and admiring Dutch art and architecture.
>Read Kaleigh's tips on Netherlands
>Ask Kaleigh a question
---
Become our Netherlands Travel Expert
We are looking for contributors for our Netherlands travel guide. If you are a local, a regular traveller to Netherlands or a travel professional with time to contribute and answer occasional forum questions, please contact us.
---